Pasta Bar Catering
Memphis Italian Catering

Our experienced chefs will custom make a culinary presentation.  Each dish is created in front of your guests and is sure to deliver mouthwatering flavors.
Chicken and Sundried-Tomato Pasta
Chicken and sundried tomatoes sautéed in a light olive sauce, complemented by capers, onions, garlic and black olives. Served over penne pasta.
Chicken Alfredo 
Chicken sautéed in olive oil with mushrooms and broccoli, combined with a creamy alfredo sauce. Served over penne pasta.
Meatballs and Marinara Pasta
Sautéed onions, garlic, and special spices in a hearty marinara sauce. Served with penne pasta and Italian meatballs.
Build your own – add any combination of the above ingredients to make your custom pasta creation.
Salad and breadsticks – no charge                                                              Ask about our Smoothie Bar for your event.
$8.95 per person – up to 15 people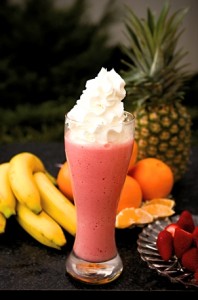 $7.95 per person – 16-49 people
$6.95 per person – 50-500 people
Chef's fee – $75 + 17% Gratuity
Additional chefs available if needed.
Big group? No problem!
Tea – $8 per gallon
(Choice of Sweet, Unsweet, Mango, Raspberry or Peach)
Canned Sodas and bottled water – $1.25 each
Free Smoothie Bar for one hour for groups over 175 guests when you book our Pasta Bar!
Use offer code 9707