Soup served in Fresh Baked Bread Bowl along with Salad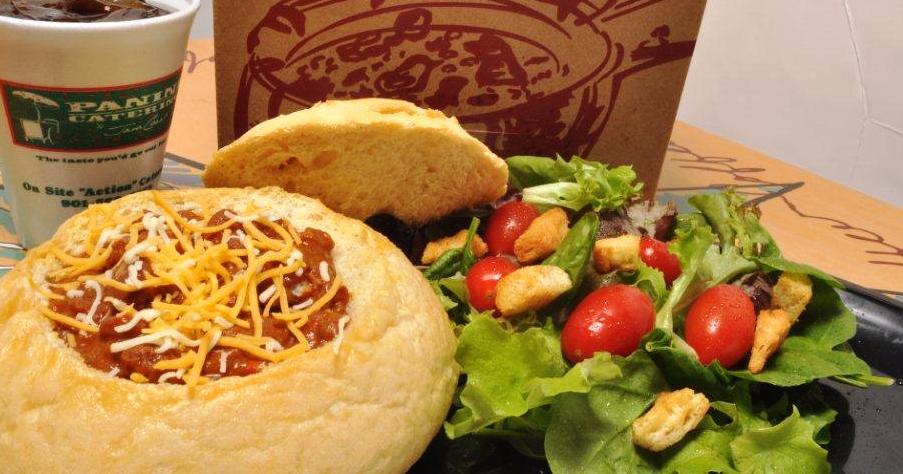 Warm and Yummy Soup in a Bread Bowl
Warm your tummy with yummy soups such as Broccoli Cheese, Potato, Santa Fe Chicken and Chili served in a Fresh Baked Bread Bowl with a crisp Garden Salad on the side.
$7.95 per person
Add a Baked Potato with all the toppings for $1.95 per person
Tea – $8 per gallon
(Choice of Sweet, Unsweet, Mango, Raspberry or Peach)
Canned Sodas and bottled water  – $1.25 each
Our Smoothie Bar is a great addition to any catered event.
For events over 175 guests you can receive our Smoothie Bar for one hour for FREE!
Use offer code 6868